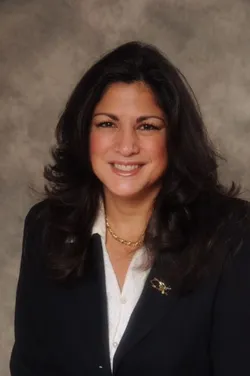 Dr. Kathleen Clarkin- DeDio, D.C.
Precision Spinal Care is excited to welcome Dr. Kathleen Clarkin- DeDio, D.C. to our chiropractic team! With 24 years of experience she brings great knowledge and skill that meets the high standards upheld by our clinic.
A 1991 Palmer College of Chiropractic (Davenport, Iowa) graduate, Dr. Clarkin- DeDio, D.C. is board certified by the National Board of Chiropractic Examiners parts 1-4 and licensed by the states of Pennsylvania, New York and Arizona in chiropractic and Physiotherapy. She holds certifications in Gonstead, Thompson Drop. Activator and SOT ( Sacro-Occipital Technique) and Palmer Package. Following her graduation, she was the assistant director of the Rock Island outpatient extern clinic where current students practiced their skills under the supervision of license chiropractors. Throughout her career she has owned and operated 3 previous successful practices in both PA and NY. Some of her patients have included professional athletes of the famed Pittsburgh Steelers!
Having recently relocated from Long Island NY, with her husband Mark and their 3 cats. She is excited to be here and loves exploring what Prescott has to offer and the beautiful weather of course! She is an avid member of her local Christian church and as Christian she has been able to give back by providing chiropractic healthcare thru mission trips she has taken to Guatemala.
Dr. Clarkin- DeDio, D.C. loves providing care to patients of all ages with varied conditions such as spinal pain, sciatica, stenosis, pinched nerves, arm pain and headaches and especially believes that each case be specifically tailored to her patient's individual needs. She is passionate about her goal of restoring health and providing quality chiropractic care to patients aiding them obtain and maintain good health allowing them to live their lives to the fullest. She is currently accepting new patients and looks forward to meeting you!